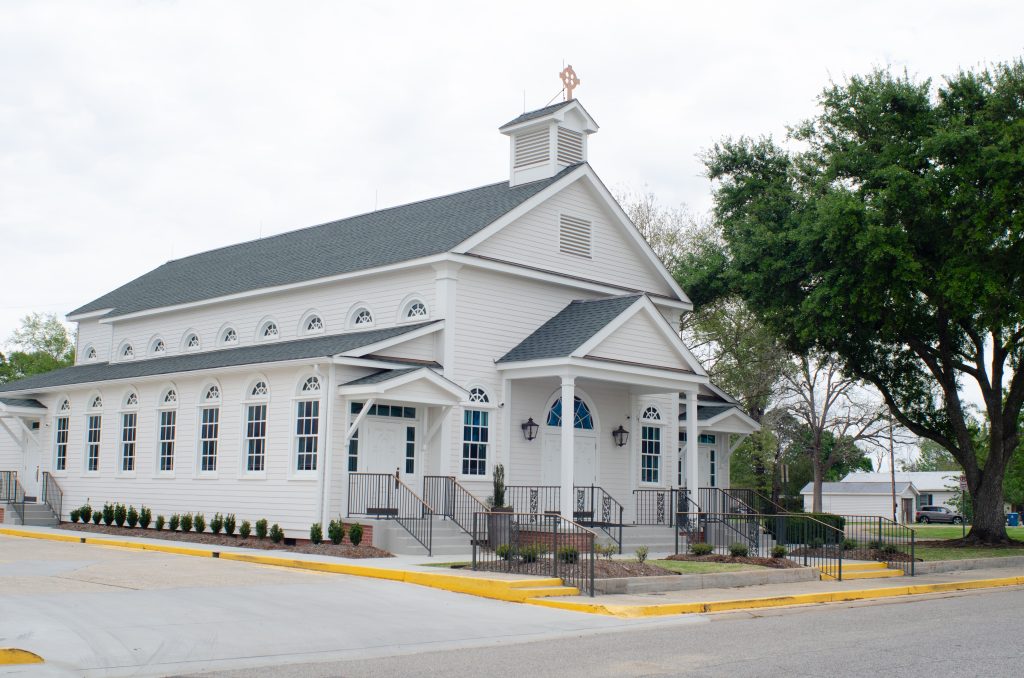 In 1943, the pastor of St. Genevieve Parish, Msgr. William Teurlings, acquired the first property of what was to become St. Patrick Parish in the neighborhood known at that time as Crapaudville, with the intention of founding a mission chapel to serve the working poor of that district. During those first years, Mass was celebrated the home of nearby parishioner, the adjoining bedroom being set up as a makeshift confessional for the celebration of the sacrament of penance.
In 1945 and 1946, as World War II came to an end, Bishop Jules Jeanmard, first bishop of Lafayette, secured several grants from the Catholic Extension Society to construct a church on the spot. Construction on the new church began in the summer of 1946 and was completed before Christmas of the same year. In January 1947, Bishop Jeanmard blessed the new church, named St. Patrick. The church was generally of new construction, but some of the materials were salvaged from St. Ignatius School in Grand Coteau, which had been torn down in 1940.
On October 22, 1952, Bishop Jeanmard issued the decree whereby St. Patrick was erected as a church parish in the Diocese of Lafayette and named Fr. Peter Blom, a native of the Netherlands, as its first pastor.
Over the years St. Patrick prospered, both spiritually and materially, under the guidance of its pastors and because of the generosity and commitment of its people. The original parish hall and catechism building (a quonset hut) were replaced in 1962 by a new four-room catechism building, the present parish offices behind the church. In 1982 a new, large parish hall was built for parish functions and ministries, which included an active social apostolate to assist the poor and needy of the surrounding neighborhood.
The pastoral commitments of St. Patrick Parish have varied over the years as the circumstances of people and place have changed. By the early 2000s, St. Patrick no longer had a large body of young families to care for pastorally, and so began to offer its facilities as a place to welcome the healing ministries of a number of 12-step groups, including Alcoholics Anonymous.
Naturally, the center of life of St. Patrick Parish has always been the daily celebration of the holy Mass. As was the case even at the founding of the parish, the Christian faithful are drawn from near and far to the quaint and intimate setting of St. Patrick Church and to its close-knit parish community.
| | |
| --- | --- |
| October 22 1952          | Fr. Peter Blom appointed as first pastor (†01-03-1990) |
| June-August 1955    | Fr. Marcel Murie, Pastor (†01-06-1990) |
| August-November 1955  | Fr. Charles Fortier, Administrator |
| December 1955-May 1969 | Fr. Edwin Bourg, Pastor (†06-09-2003) |
| May 1969-November 1972 | Fr. James Doiron, pastor (†01-16-1996) |
| November 1972-November 1973 | Fr. John Windt, Pastor (†12-31-1979) |
| November 1973-June 1983  | Fr. Gus Johnson, pastor (†01-18-1988) |
| June 1983-October 1988  | Fr. Grady Estillette, Pastor (†09-26-2013) |
| October 1988-May 1994   | Fr. Bennett J. Voorhies, Administrator |
| June 1994- October 1998   | Fr. Robie Robichaux, Administrator/Pastor |
| October 1998-June 2004 | Fr. Howard Blessing, Pastor |
| July 2004-June 2007    | Fr. Paul Bienvenu, Pastor |
| June 2007-March 2019   | Fr. Keith LaBove, Pastor (†03-09-2019) |
| March-May 2019  | Fr. Jared Suire, Administrator |
| May 2019-present  | Fr. Joshua Guillory, Pastor |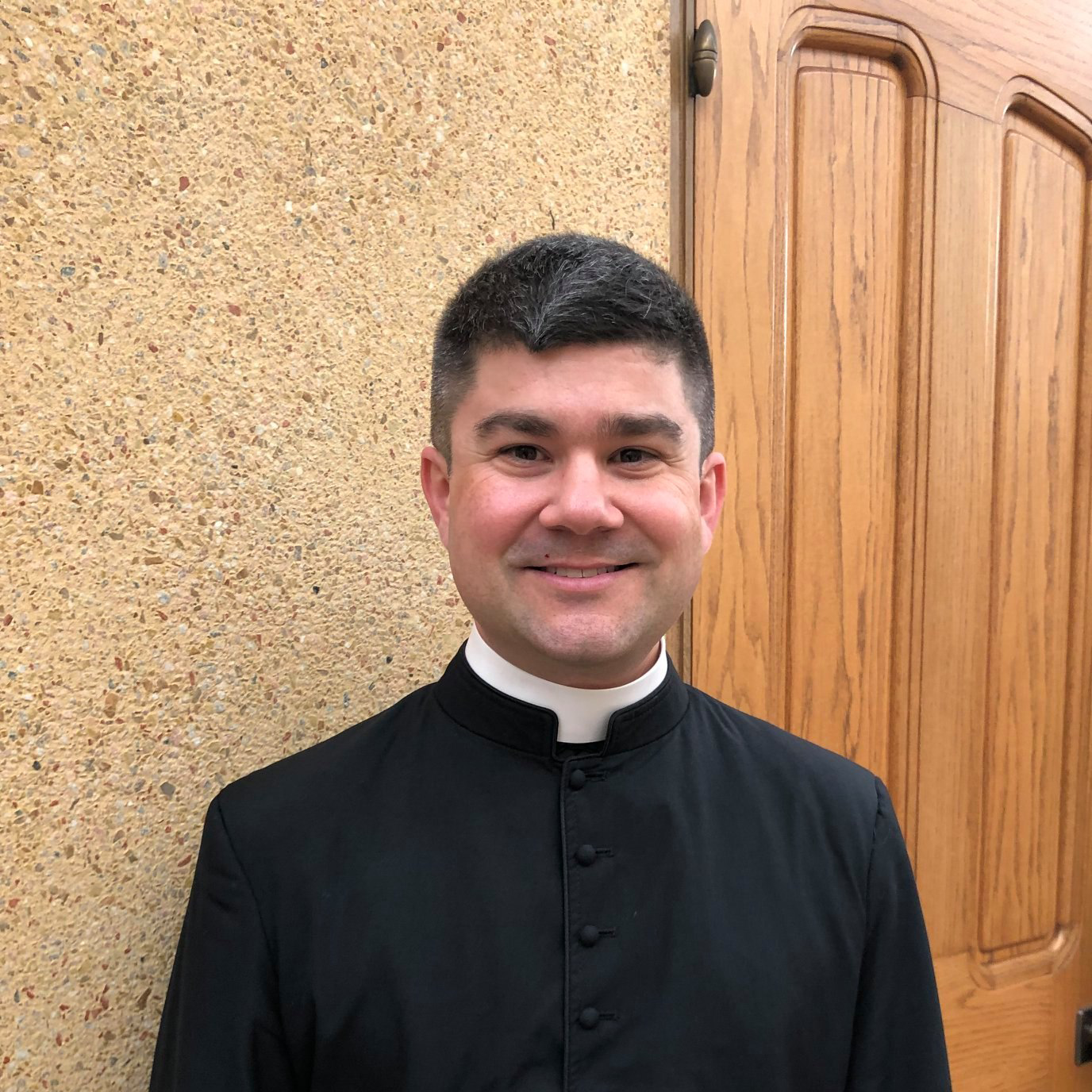 Secretary / Safe Environment Coordinator